Inspire 1: il drone di ultima generazione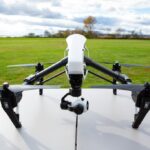 Con la miniaturizzazione tecnologica, molteplici sono gli usi e le applicazioni ideate per la robotica moderna.
La DJI produttrice di droni di ultima generazione, in occasione del CES 2015 di Las Vegas, ha deciso di presentare la sua nuova punta di diamante degli aeromobili radiocomandati, oggi vi presento Inspire 1.
L'Inspire 1 è un potentissimo drone video cam quadrimotore, che grazie alla sua video camera di ultima generazione, è capace di captare immagini fino a 4K con un angolo di rotazione di 360°.
Andiamo a visualizzare le caratteristiche tecniche:
Video: 4K @ 24-30 fps, or 1080p @ 24-60fps,
Photos: 12 Megapixels
Lens: 9 elements in 9 groups including an aspherical element
1/2.3 inch CMOS sensor
94⁰ wide-angle FOV
3-axis, 360⁰ rotating gimbal
Display di comando a colori
GPS tracker
Batteria ricaricabile da 4500 mAh da 22.2 V
Flight telemetry
Auto-take off and landing
Remote control customization
Manual mode fly
Live map and radar
Dynamic home point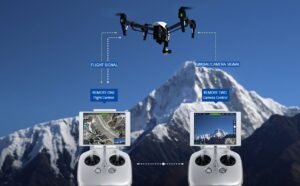 L'intera struttura è in fibra di carbonio, mentre il leggerissimo telaio di protezione è in plastica dura.
Grazie al fantastico design, l'Inspire 1 ha acquisito una fantastica manovrabilità di volo, regalando all'operatore una meravigliosa esperienza di pilotaggio.
Naturalmente come ogni prodotto di spicco il prezzo di vendita è molto alto, sullo Store ufficiale il prezzo è di 2899 $ per la versione mono radio e di 3399 $ per la versione a due radiocomandi.
Per info e informazioni vi consiglio di visitare il sito web: http://www.dji.com