Caricatore Wireless Zens di design
Siete stanchi di vergognarvi dei vostri caricatore wireless? Finalmente Zens realizza dei caricatori di design da tenere in vista
Zens azienda scoperta durante IFA 2022, ha presentato una linea di dispositivi di design atti al caricamento dei gadget e smartphone wireless.
Questo caricatore ha una superficie in vetro temperato trasparente per rivelare l'interno del caricatore wireless. Potrai vedere le 16 bobine di ricarica che lavorano insieme senza interruzioni per assicurarti che i tuoi dispositivi riacquistino rapidamente la loro potenza.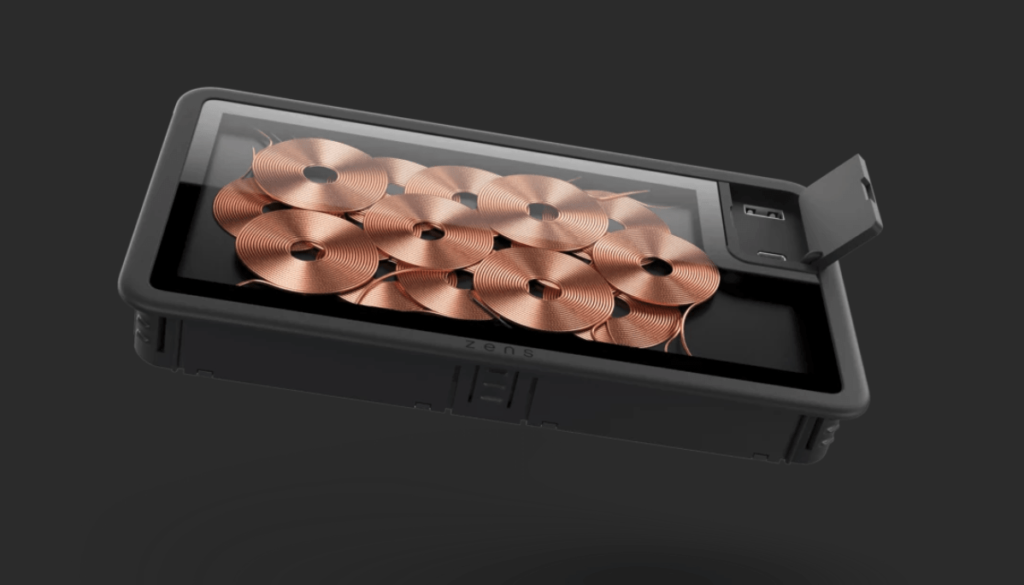 Il Prezzo? Non super economico 299,99 €
Dettaglio:
Glass surface revealing the inside technology
16 charging coils for freedom of placement
Wirelessly charges two devices simultaneously
30W output (2x15W) with Apple and Samsung Fast Charge
Built-in USB-A port to charge a third device
La maggior parte dei caricabatterie wireless ha solo una bobina al centro di ciascuna area di ricarica.
Il Liberty risolve il problema di posizionamento dei dispositivi nell'area di ricarica.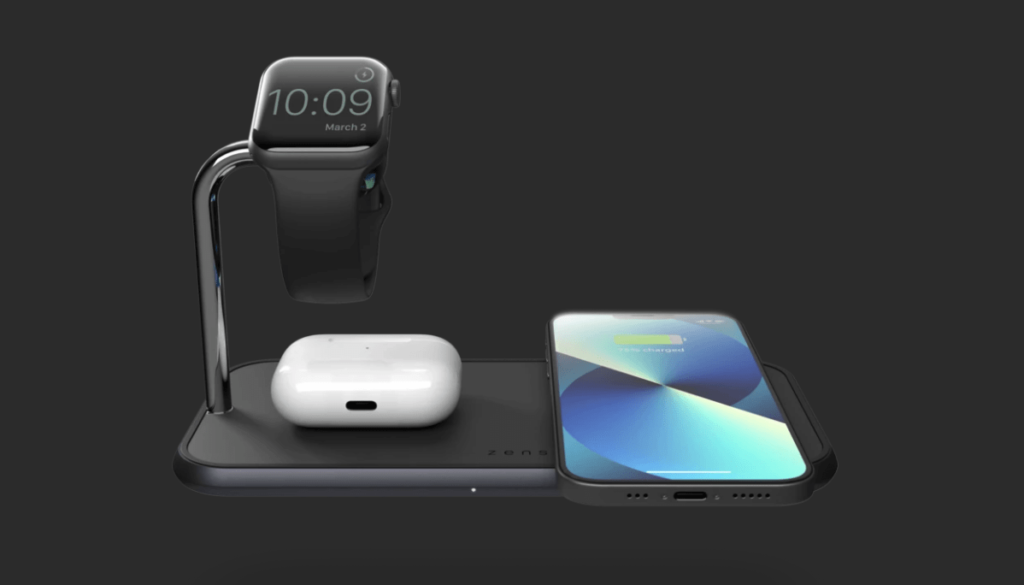 Prezzo di vendita: 109,90€.
Dettaglio:
20W (2 x 10W) output
Supports Apple and Samsung Fast Charge
Charges two devices and an Apple Watch simultaneously
Ultra-thin (8 mm) design
Made out of one piece high-grade aluminium
Power adapter included
MFi certified
Qi certified
Questo caricabatterie wireless 4 in 1 è la soluzione di ricarica ideale per mantenere sempre carichi i tuoi dispositivi Apple. Il doppio caricatore può caricare in modalità wireless 2 dispositivi contemporaneamente e il modulo Apple Watch integrato ricarica l'Apple Watch in modalità di sospensione.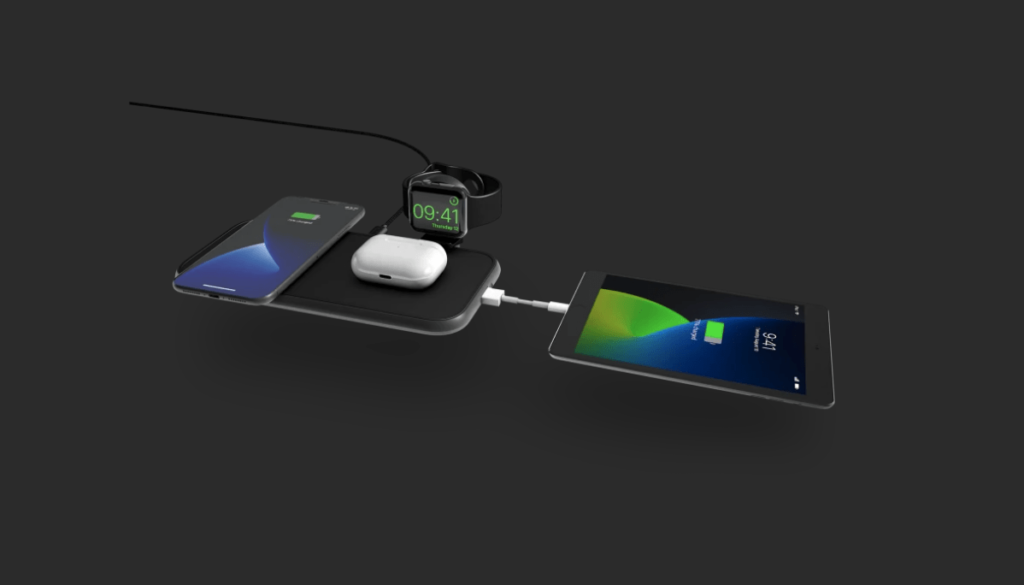 Prezzo in promo a 59,90€
Dettaglio
4-in-1 wireless charger to keep all your Apple devices charged
Wirelessly charges two devices simultaneously
Built-in Apple Watch holder to integrate Apple Watch MFi charging cable (included) and charge an Apple Watch
20W output (2 x 10W) with Apple Fast Charge
Built-in USB-A port to charge a fourth device
Made out of high grade aluminium
45W USB-C PD power adapter included
Extended 3 year warranty